The Ohio Statewide Family Engagement Center at The Ohio State University is a leader in the field of family, school, and community engagement. We are located at the Center on Education and Training for Employment, a translational research center within the College of Education and Human Ecology.
Our mission is to support the development and academic achievement of children by providing tools and trainings to Ohio families and schools for building effective family-school partnerships.
We acknowledge that we have a critical sphere of influence in training educators, guiding individuals and school systems in addressing inequities in power, accessibility, and privilege in relations between schools and families. Read our full Commitment to Racial Equity, Diversity, and Inclusion.
1900 Kenny Road
Suite 1036
Columbus, OH 43210
614-688-1112
OhioSFEC@osu.edu
---
Barbara Boone, Ph.D., is the Principal Investigator and Director of the federally funded Ohio Statewide Family Engagement Center at the Center on Education and Training for Employment (CETE). In this role, Barbara leads a team conducting family engagement initiatives creating professional development, tools, and processes for families, school personnel, and organizations.
A sought-after trainer and speaker, Barbara's past experiences as a Director at the Ohio Department of Education, education consultant, program evaluator, college instructor, parent educator, and early childhood educator allow her to leverage skills and understanding from multiple perspectives. Her work has focused on improving partnerships between home, school and communities for children of all ages through research, developing tools and resources, facilitating professional development, and leading state and local initiatives. Barbara has enjoyed helping thousands of families and educational professionals grow, and her own family of five, and local schools too. A New Jersey native, Barbara is an avid hiker and beekeeper.
You can reach her at boone.32@osu.edu, find her on Twitter at @boonebbuzz, or, follow the family engagement center at @OhioEngage.
Follow @boonebbuzz
Follow @OhioEngage
---
Meredith Wellman, Ph.D., is Co-Principal Investigator and Project Lead for Ohio's Statewide Family Engagement Center at the Center on Education and Training for Employment (CETE). Since 2014, she has worked at CETE to support strong family-school-community partnerships within Ohio's education system. She is co-author of a training series for school districts called Partnerships for Literacy. Dr. Wellman also conducts program evaluations. As a Community Psychologist, Dr. Wellman specializes in research and evaluation of services for marginalized/at-risk populations, such as survivors of human trafficking, immigrants and refugees, and indigenous groups.
Meredith lives in Westerville, OH with her husband and two children, and enjoys biking, hiking, playing frisbee, and baking pies.
You can reach her at wellman.87@osu.edu (614-688-1522) and find her on Twitter @MWellmanOSU.
---
Kristin Meek-Hennon is a Program Coordinator for the Ohio Statewide Family Engagement Center (OhSFEC) project, which is focused on equity and access in family engagement for all families in Ohio with school age children, K-12. Kristin received her bachelor's degree in Communications from Saint Mary's College, Notre Dame, IN. Prior to working at CETE, she worked for over 18 years in the private sector as an office manager with a focus in project management, HR, and fiscal services. Kristin brings her experience to CETE as she is responsible for planning and coordinating all professional development events and meetings, managing time lines, and monitoring budget and fiscal needs associated with state and federal grants. Kristin also plays an important role as the lead coordinator of the OhSFEC State Advisory Council, collaborating with family and organizational members all across Ohio and creating meetings rich in family engagement content that can be shared across their communities.
When she's not at CETE, Kristin is busy with her family of 6. She enjoys anything Italian including cooking it, planning trips, and home decorating.
You can reach Kristin at meek-hennon.1@osu.edu.
---
Thomas Capretta is a Family Engagement Project Coordinator. Tom previously worked for the Ohio Department of Education where he supported schools and districts in their efforts to serve students in foster care and other vulnerable student populations. Additionally, Tom worked with Dr. Barbara Boone and Dr. Meredith Wellman to support the implementation of effective family and community engagement strategies in education settings across Ohio.
Tom, a Cleveland, OH native received a B.A. in religious studies and applied ethics from Seton Hall University, and as a 2012 Teach for America Mississippi Delta Corps Member, taught 4th and 5th grade math and science for three years. Tom then received a M.P.A. from the John Glenn College and is excited to return to the Ohio State University.
Tom lives in the Olde Towne East neighborhood of Columbus with his cats, Maude and Jasper, where they enjoy an extensive collection of records. Tom also enjoys eating out around town and frequenting the city's many local festivals and events.
Tom can be reached at capretta.29@osu.edu and @ThomasCapretta.
---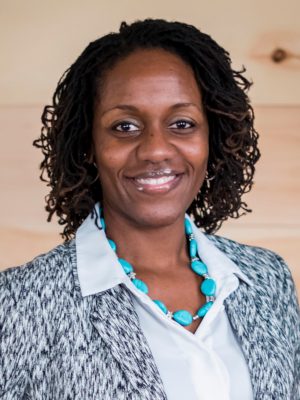 Kenyona Walker, Ph.D. is a Program Manager at the Center on Education and Training for Employment. Her passion for education and equity, led her to earn her PhD in Educational Studies, with a focus on School Psychology from The Ohio State University. She works with the Family Engagement Center on multiple projects, leading research and content development for professional development and training for families and schools.
As an agile evaluator and researcher, Dr. Walker enjoys focusing her efforts on educational equity and access, with a keen focus on the educational experiences of Black females, in addition to the role of parents, educators and the community in education. She was invited to serve as a panelist at the American Educational Research Association Conference on the topic of Translational Research: A Mechanism for Promoting Researcher and Stakeholder Collaboration and the Public Good.
Rounding out her exposure, Dr. Walker completed her School Psychology internship in schools in the Columbus area with urban students where she worked collaboratively with educators and parents to identify and address a multitude of educational issues related to the evaluation of students regarding Special Education.
Dr. Walker can be reached at walker.1809@osu.edu.
---
Hadley Bachman is a Program Manager, Community Development at the Center on Education and Training for Employment, where she supports, develops and advances the Ohio Statewide Family Engagement Center in terms of training development, program promotion, research support and community relationships. She is also currently pursuing her PhD in Educational Studies, Educational Administration at the Ohio State University. She also earned her Teacher-Leader Endorsement (2016) and Master of Education (2005) from OSU and her Bachelor of Arts in English (2003) from Goshen College.
Hadley has 14 years of experience serving in a number of school-based roles, including the Dean of Middle Grades at Graham Elementary and Middle School, as well as an English teacher, an Instructional Coach, and Resident Educator Program Coordinator. She participated in the OSU/Royal Shakespeare Company cohort during 2013-2014, traveling to Stratford-Upon-Avon to learn performance-based techniques to teaching Shakespeare. She served as a Curriculum Design Consultant for EL Education as part of their highly-acclaimed Common Core curriculum project, EngageNY, adopted by the state of New York.
Hadley started her career as an English teacher while serving as a Peace Corps volunteer in the Republic of Cabo Verde, West Africa. When she's not working, Hadley can be found adventuring outdoors with her husband, daughter, and dog.
Hadley can be reached at bachman.33@osu.edu and @HadleyBachman.
---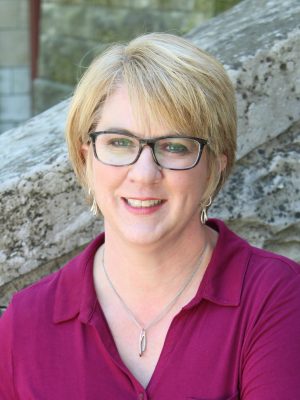 Beth Crawford is a Program Manager at the Center on Education and Training for Employment (CETE), working with the Family Engagement Team to support the implementation of the National Network of Partnership Schools model in Ohio. Beth brings over 20 years of experience in health and human services. She has a specific focus on collective approaches to achieving outcomes and contributes expertise in project management, community collaborations, data management, and analysis. She holds a Master's in Political Science with a concentration in Public Administration from Ohio University.
Prior to her current role, Beth served as the director of the Franklin County Family and Children First Council where she developed and implemented several cross-system initiatives as well as a performance based contracting system. Her professional interests are focused on public policy impacting family, youth, and community well-being.
Beth can be reached at crawford.555@osu.edu.
---
Greg Nagy is a Technology Engineer at the Center on Education and Training for Employment (CETE), working with the Family Engagement Team to provide technology support like creating this website, editing and posting all webinars, and posting much of this website's content. Greg has worked over 20 years at CETE sharing his technology expertise on many different state and federal projects.
He has many interests including wanting to implement VR (virtual reality) and AR (augmented reality) in education. He has a BS in Aeronautical/Astronautical Engineering from The Ohio State University.
Greg can be reached at nagy.8@osu.edu.
---
Patrick Cunningham is a graduate research associate for the Center on Education and Training for Employment (CETE), working with the Ohio Statewide Family Engagement Center. He will be conducting literature reviews, developing resources for educators and families, and working on projects related to family-school partnerships.
Patrick has a Master's degree in Counseling from the University of North Carolina Greensboro and has been working as a school counselor for the past six years. He has experienced a wide spectrum of school communities through his work as a school counselor, working in a large public high school in Raleigh, North Carolina and two smaller, private, international schools in Dubai and South Korea. Through his work in these settings, he has developed a passion for supporting diverse groups of students and families. Starting in Fall 2020, Patrick entered his first year of a PhD program in Counselor Education. His primary research interests are multicultural school counseling competencies, data-informed school counseling practices to address the achievement gap, and social justice in school counseling.
Patrick enjoys cooking, traveling, crossword puzzles, and spending time with his family. He is originally from Long Island, New York and is a big fan of the New York Mets.
Patrick can be reached at cunningham.1062@buckeyemail.osu.edu.
---
Yesenia Alvarez Padilla, MSW is a graduate research associate at the Center on Education and Training for Employment (CETE), working with the Ohio Statewide Family Engagement Center. Her work will focus on developing family financial literacy education resources for Ohioans. She is currently a PhD student at the College of Social Work. Yesenia is an executive team leader for the Latinx Space for Engagement and Research, a student-led mentoring program serving underrepresented high school students in Central Ohio. She earned her Master of Social Work (2018) at the Ohio State University. Her research interests include: financial capability and asset building, family financial socialization, health disparities, and access to higher education.Yesenia recently published her first journal article focused on civic engagement in underrepresented high school students.
She was previously awarded two fellowships from the Graduate school before receiving this position. She has attended various international and national conferences with the support of Ohio State including the Council of Graduate Students Edward J. Ray Travel Award, and the Women of Color Professional Development Award from the Women's Place.
Yesenia's teaching experiences stem from English courses taught to adult English Language Learners from across the world. She has also taught Math and English to adults testing for the high school equivalency exam. As an undergraduate intern Yesenia worked with the Northern Nevada Food Bank where she facilitated financial literacy courses for adults from low-income backgrounds and met with state legislators to advocate for public policies aimed at promoting financial stability and food security. Yesenia has also co-facilitated support groups for immigrant women who encountered sexual assault and domestic violence.
---
More About Us
Ohio's Statewide Family Engagement Center is a federally funded Center at The Ohio State University providing resources for Ohio schools, families, and other partners to improve family-school partnerships for student success. It is housed within the Center on Education and Training for Employment, which is within OSU's College of Education and Human Ecology.
In 2018, the U.S. Department of Education awarded $4.2 million to Ohio to create the Ohio Statewide Family Engagement Center. Directed by Dr. Barbara Boone, the Statewide Family Engagement Center partners with the Ohio Department of Education to empower teachers and parents/caregivers to create strong relationships with one another to support the educational success of K-12 students.
The Statewide Family Engagement Center provides training and technical assistance for educators and organizations about how to engage in family-school partnerships, and parent/caregiver education opportunities as well. The Ohio Department of Education's 16 State Support Teams already in place in each Ohio region are key partners in helping to share the Center's resources and tools with schools and families, and to provide coaching in select districts.
A 50-person state-level advisory council was created in 2019 to guide the efforts of the Center, and includes 25+ parents/caregivers and students, along with organization/school leaders from around Ohio. The council provides families and organizations serving families with a voice in how these federal funds are used to support family engagement in education in Ohio.
The Center selected one evidence-based family engagement model to implement and evaluate in 96 schools within 48 school districts between 2020-2022, called the National Network of Partnership Schools Model. The goal of implementing and researching this model is to build the nation's strong evidence base of best practices.